Dr. Likun Zhang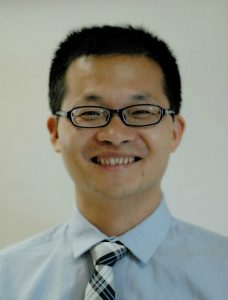 Office: 1032 NCPA
Email: zhang@olemiss.edu
Phone: (662) 915-5656
I am looking for motivated undergraduate and graduate students, postdoctoral researchers, and visiting scholars to join my research group.
 Degrees Earned
Ph.D., 2012, Washington State University
M.S., 2008/07, Washington State University/Nanjing University
B.S., 2003, Nanjing University
Experience
2016-        : Assistant Professor, The University of Mississippi
2015-2016: Research Associate, The University of Texas at Austin
2012-2015: Postdoctoral Fellow, The University of Texas at Austin
Research Interests
My interests lie in the inter-disciplinary research on physical acoustics and fluid dynamics. The research take a combination of experimental, computational, and theoretical approaches to study problems in the areas of physical oceanography, ocean acoustics, and physical acoustics. My current interests include:
Ocean waves and acoustics (internal waves, surface waves, sound propagation through a fluctuating ocean);
Physical acoustics (radiation forces and torques, vortex beams and singular acoustics, and acoustic metamaterials).
Home Page