Dr. James M. Sabatier has won the Acoustical Society of America 2019 Silver Medal in Physical Acoustics.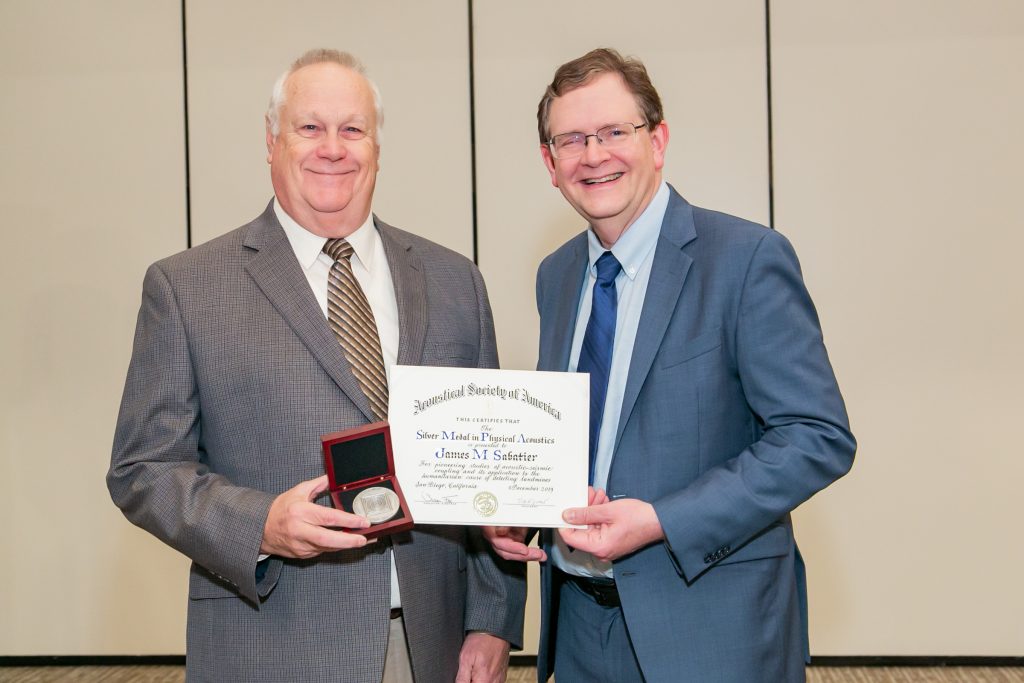 The Silver Medal is presented to individuals, without age limitation, for contributions to the advancement of science, engineering, or human welfare through the application of acoustic principles, or through research accomplishment in acoustics.
For more information please follow this link (http://asa.scitation.org/doi/pdf/10.1121/1.5137312?class=pdf).