Featured Undergraduates: Fall 2019
B.A. Major Taylor Cabrera Represents the Department as the 2019 College of Liberal Arts Student Ambassador for Physics.
Taylor Cabrera, represents the Physics Department as the College of Liberal Arts Student Ambassador for Physics and on the Student Leadership Council for the College of Liberal Arts.
As the CLA Student Ambassador for Physics, Taylor acts as liaison between the department and prospective students at various recruitment events.  Taylor is a B.A. Physics major as well as a Biological Science major with minors in Chemistry and Italian.  Her physics background fits in well with her research in Biological Science.  She uses spectrophotometry to study the wavelengths reflected from the special structural proteins in bluebird feathers.  Taylor is involved with some of our department organisations including the Society for Physics Students and UM Women in Physics.  She was the Treasurer of the Society for Physics Students in the 2017 academic year.  Taylor was awarded The Farrel Scholarship for Deserving Students for the 2019 academic year.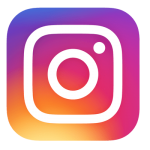 Follow Taylor on Instagram
---
RECENT STUDENT FEATURES
---
We encourage all our students to do research with our faculty and staff.  Opportunities for great experiences are open to all our students in all our main research areas: atmospheric physics, condensed matter physics, gravitational physics, high energy physics and physical acoustics.  Projects are also available in digital electronics as well as other areas.  Students in the B.S. program are required to complete 2 credit hours of the physics research courses, Physics 463 and/or 464 and students in the B.A. program are encouraged to participate as well.  Students may talk to their academic advisors for help getting started or talk directly to the people in the research areas they are interested in.