Dr. Robert Kroeger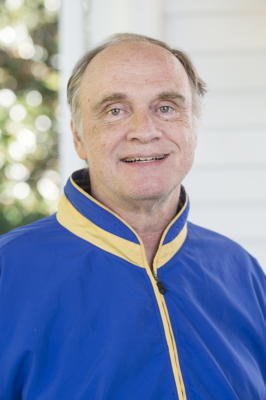 Office: 206 Lewis Hall
Email: kroeger@phy.olemiss.eduPhone: (662) 915-7921
Degrees Earned
Ph.D., 1986, University of Pittsburgh
Experience
Post-Doctoral Research Associate, University of Tennessee, 1986-92
Assistant Professor, University of Mississippi, 1992-99
Associate Professor, University of Mississippi, 1999-2007
Professor, University of Mississippi, 2007-present
Memberships
Member, American Physical Society.
Research Interests
I am an experimental high energy physicist. I have participated in experiments at Brookhaven National Labs on Long Island; at Fermilab, near Chicago; at the SLAC, in Palo Alto, California; and at CERN in Geneva, Switzerland.
I am currently involved in the BABAR collaboration at the Stanford Linear Accelerator Center, and in the CMS collaboration at CERN in Geneva Switzerland.
Home Page