89th Annual Meeting of the
Southeastern Section of the American Physical Society
---
NOVEMBER 3–5, 2022
The Inn at Ole Miss   |   University of Mississippi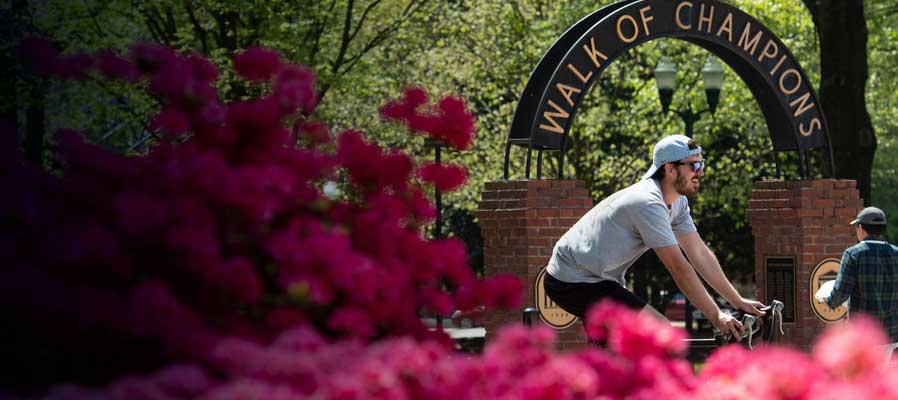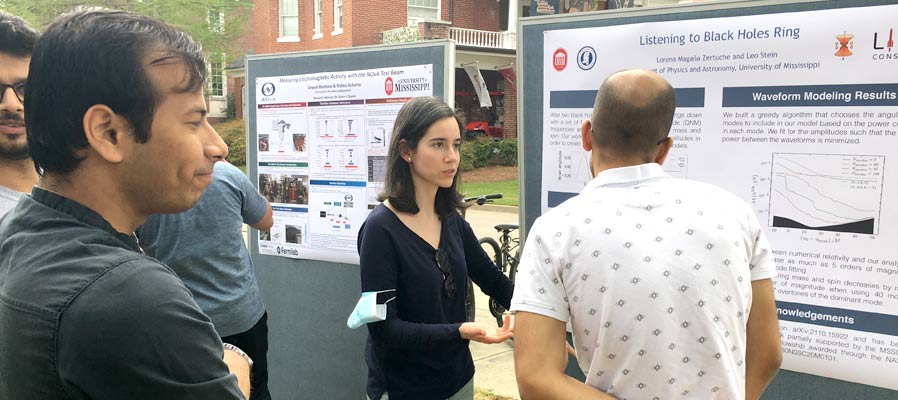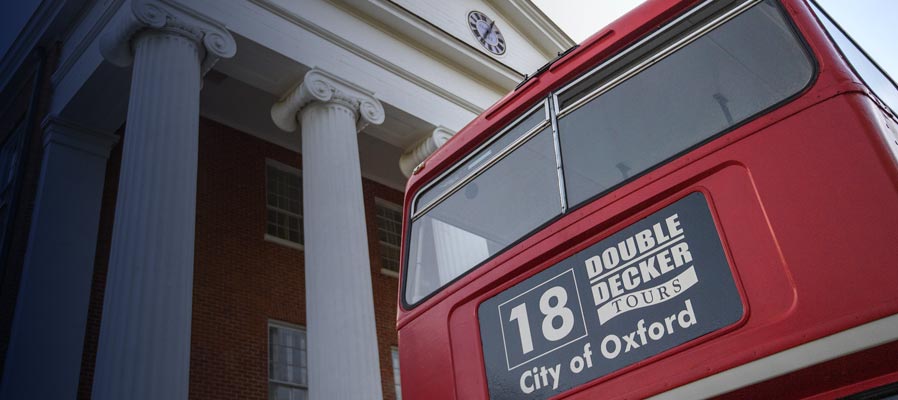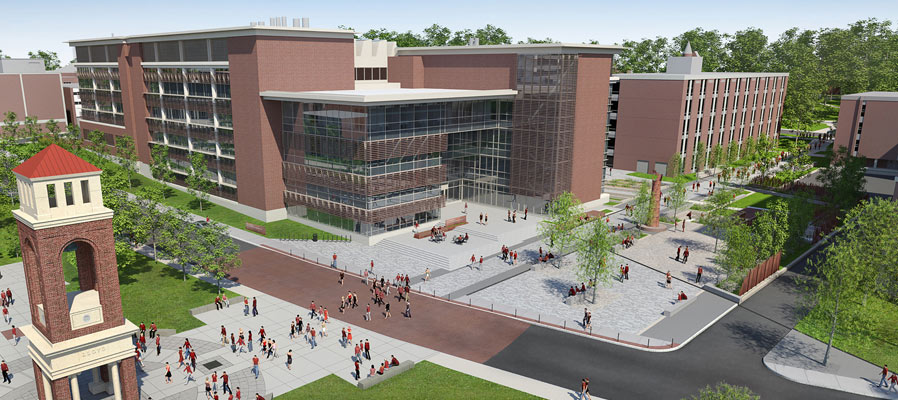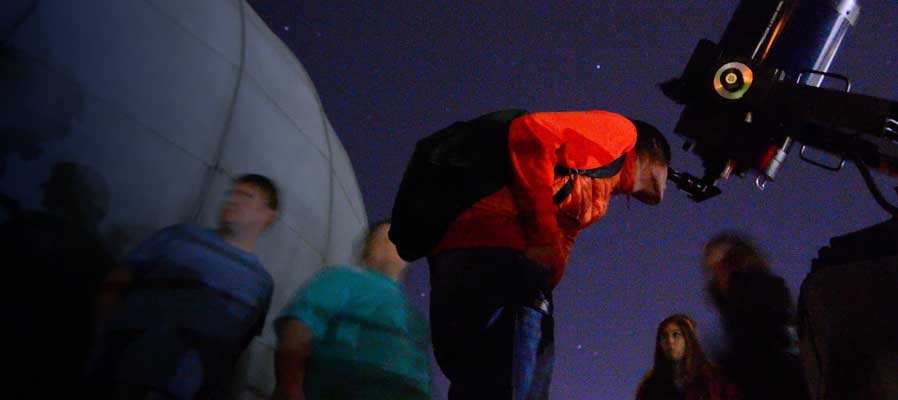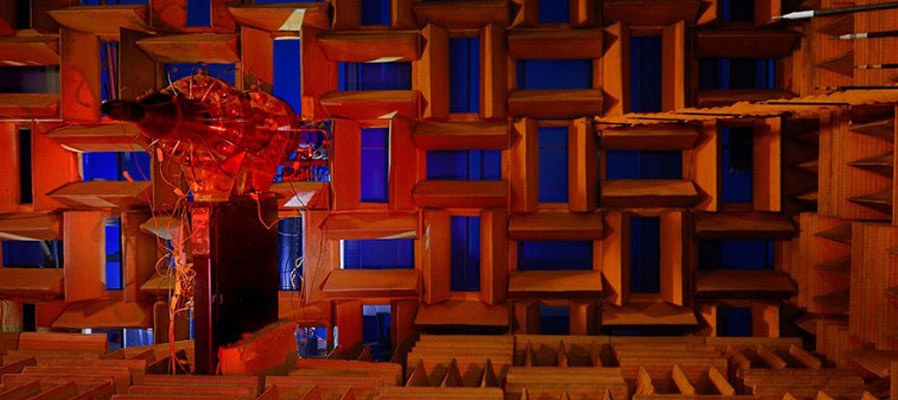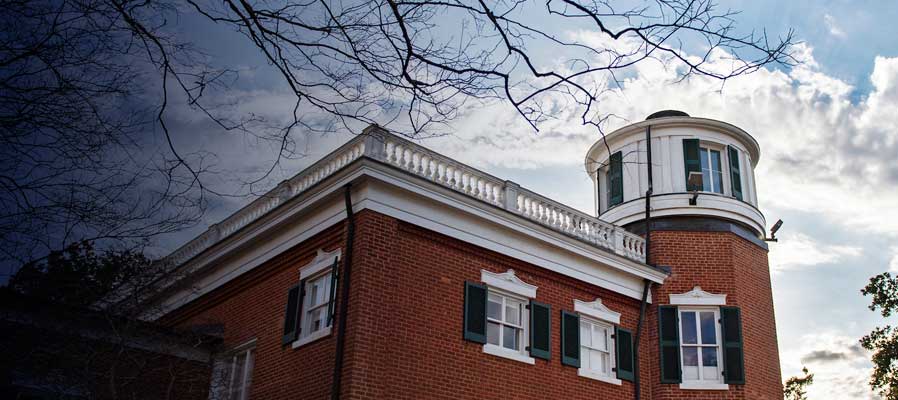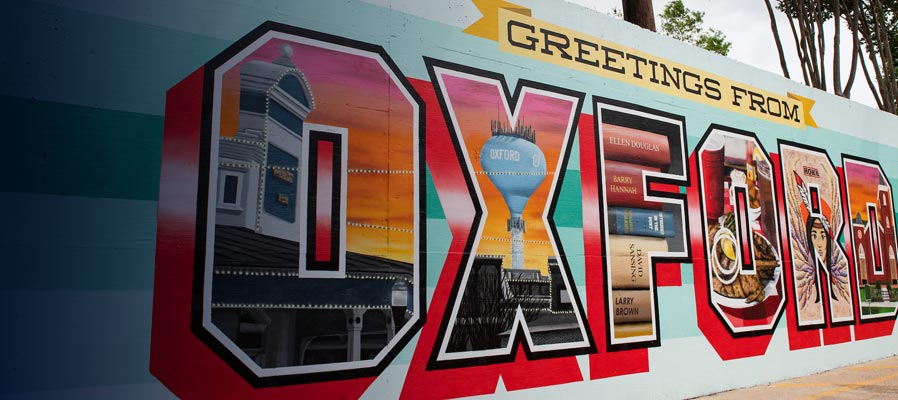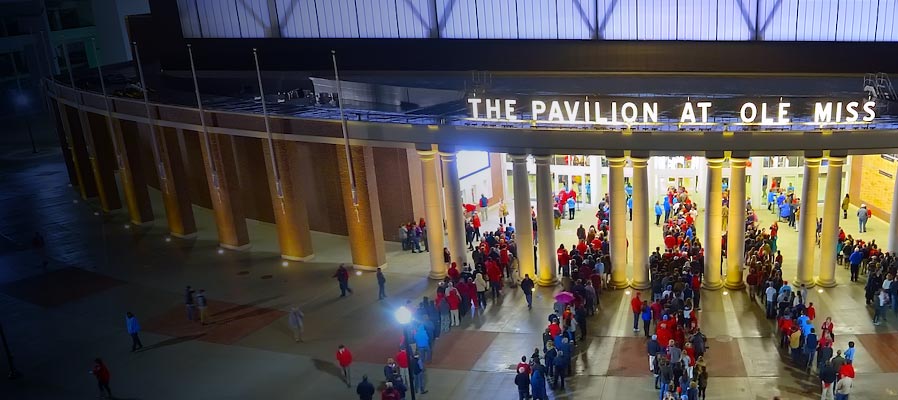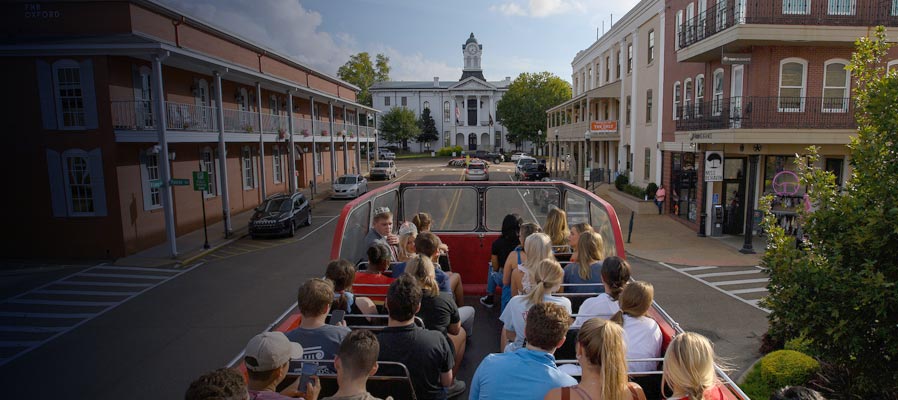 We are pleased to invite you to the 89th Annual Meeting of the Southeastern Section of the American Physical Society (SESAPS). SESAPS 2022 will be held November 3-5, 2022 at The Inn at Ole Miss on the University of Mississippi campus. Established in 1937, SESAPS exists for the advancement and diffusion of knowledge of physics within the southeastern region of the United States, including the states of Alabama, Florida, Georgia, Kentucky, Louisiana, Mississippi, North Carolina, South Carolina, Tennessee, and Virginia; the Commonwealth of Puerto Rico; and the US Virgin Islands. We especially encourage undergraduate and graduate students to attend and submit abstracts for oral and/or poster presentations. Limited travel support is available for students. We will also have numerous exciting special sessions, including a session to promote discussion on diversity issues in physics.
SESAPS 2022 will include sessions covering a broad range of current topics in physics research, a student poster session, a graduate program fair, and the presentation of the annual SESAPS awards in teaching (Pegram), research (Beams), and service (Slack). Undergraduate students will have the chance to compete for prizes for best oral and poster presentations. The meeting banquet will feature a keynote address aimed towards a general audience.
Please reach out to the SESAPS 2022 local organizing committee at sesaps22@phy.olemiss.edu if you have any questions about the meeting.
---
Important Dates:
Abstract Submission open: August 1, 2022
Abstract Submission deadline: September 30, 2022
Expiration Date for Conference Hotel Rate: October 3, 2022
Student Travel Support Form Application deadline: October 7, 2022
Online Registration Deadline: October 28, 2022
---
APS Code of Conduct
Code of Conduct for APS Meetings
It is the policy of the American Physical Society (APS) that all participants, including attendees, vendors, APS staff, volunteers, and all other stakeholders at APS meetings will conduct themselves in a professional manner that is welcoming to all participants and free from any form of discrimination, harassment, or retaliation. Participants will treat each other with respect and consideration to create a collegial, inclusive, and professional environment at APS Meetings. Creating a supportive environment to enable scientific discourse at APS meetings is the responsibility of all participants.
Participants will avoid any inappropriate actions or statements based on individual characteristics such as age, race, ethnicity, sexual orientation, gender identity, gender expression, marital status, nationality, political affiliation, ability status, educational background, or any other characteristic protected by law. Disruptive or harassing behavior of any kind will not be tolerated. Harassment includes but is not limited to inappropriate or intimidating behavior and language, unwelcome jokes or comments, unwanted touching or attention, offensive images, photography without permission, and stalking.
Violations of this code of conduct policy should be reported to meeting organizers, APS staff, or the APS Director of Meetings. Sanctions may range from verbal warning, to ejection from the meeting without refund, to notifying appropriate authorities. Retaliation for complaints of inappropriate conduct will not be tolerated. If a participant observes inappropriate comments or actions and personal intervention seems appropriate and safe, they should be considerate of all parties before intervening.
---
Program
SESAPS 2022 will feature sessions Thursday through Saturday covering a broad range of physics topics including:
Acoustics
Applied Physics
Atmospheric Sciences
Atomic, Molecular, and Optical Physics
Biophysics and Medical Physics
Condensed Matter Physics/Nanoscience
Cosmology, Astrophysics, and Gravitation
Diversity in Physics
Fundamental Symmetries
Instrumentation
Low-Energy Nuclear Physics
Medium-Energy Nuclear Physics
Particle Physics
Physics Education and Outreach
Quantum Information and Computing
Statistical and Nonlinear Physics
Thursday Evening
November 3
Poster Session
6:00–7:30 p.m.
Dinner
7:00–8:30 p.m.
SPS Social

8:30–10:30 p.m.
Friday Afternoon/Evening
November 4
Graduate School Fair
Banquet and Awards Ceremony
Keynote Speaker
Detailed SESAPS 2022 program information coming soon.

---
Grad School Fair
A free Graduate School Fair is scheduled for Friday, November 4, 4:30-6:30 p.m. as part of SESAPS 2022. This is a tremendous opportunity to highlight your graduate program to many of the top physics undergraduate students in the southeast region.
Institutions interested in participating, please contact the local organizing committee at sesaps22@phy.olemiss.edu
---
Registration
Online Registration Deadline: October 28, 2022
Registration Type
Up to October 28, 2022
After October 28, 2022,
On-Site Only

Regular APS Member
$95
$150
Undergraduate APS Member
$15
$25
Graduate student/Non-Member Undergraduate
$60
$90
Retired/Unemployed APS Member
$40
$60
Non-Member
$150
$225
Vendors
$550
$550
Grad School Fair Table
no cost
no cost
*Non-members can join APS at the same time they register. All registration forms and membership forms must arrive together and be accompanied by full payment.
Information for Students
Undergraduate Awards
If you are an undergraduate student and wish to be considered for the best talk or best poster award, please indicate that in the Special Instructions section when submitting an abstract.
Student Pricing
If you do not see the correct student pricing for online registration, please follow these steps before completing your registration:
Delete the items in your cart.
Update your account information at my.aps.org.
Register again at the correct student rate.

Online registration will be open soon.
---
Abstract Submission
Abstract Submission open: August 1, 2022
Abstract Submission deadline: September 30, 2022
Contributed presentation (oral/poster):
Poster Presentation Logistics:
The poster session is an opportunity to share your research in a one-on-one format that is very different than that found in an oral presentation session. The poster session at SESAPS 2022 will take place on Thursday, November 3 from 6:00–7:30 p.m.
---
Venue
SESAPS 2022 will be held at The Inn at Ole Miss on the campus of the University of Mississippi.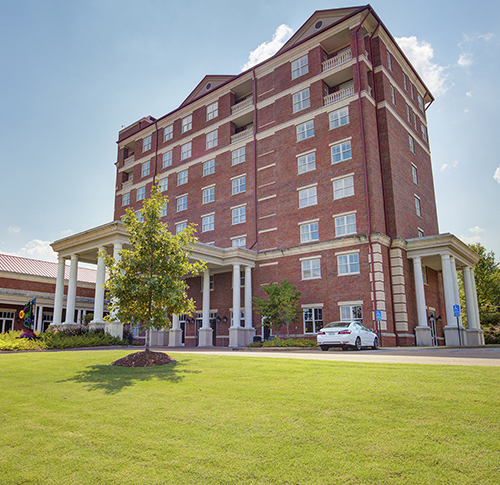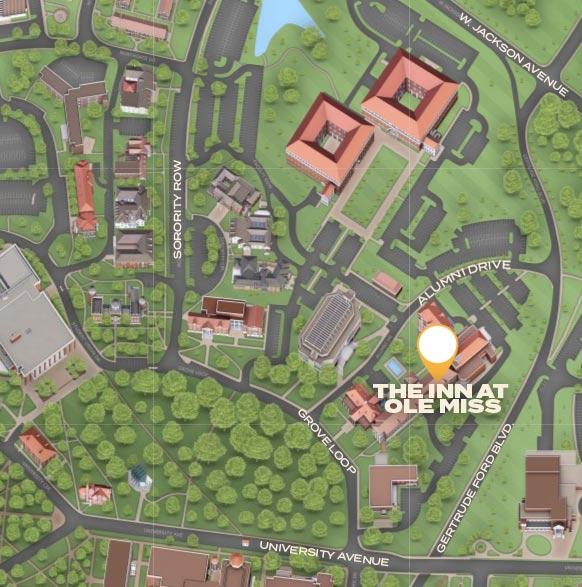 The Inn at Ole Miss
120 Alumni Drive
University, MS 38677-1848
Phone: 1-888-486-7666, 1-662-234-2331
Email: hotel@theinnatolemiss.com
---
Lodging and Travel
Conference Hotel
The Inn at Ole Miss
120 Alumni Drive
University, MS 38677-1848
Phone: 1-888-486-7666, 1-662-234-2331
Email: hotel@theinnatolemiss.com
Standard Accommodation: $109.00
Deluxe Accommodation: $119.00
One Bedroom Suites: $149.00
Available reservation dates available between November 2–5, 2022
Conference rates guaranteed only if booked by October 3, 2022
Check-In Time: 3:00 p.m.
Check-Out Time: 11:00 a.m.
Oxford also has a large number of other accommodations available. Multiple hotels that offer reasonable rates are located in town, several within 5 km of the UM campus.
Travel to Oxford
Oxford is served by the Memphis International Airport, which is approximately one hour by car from the University. Rental cars and ride-sharing services like Uber and Lyft are available from the airport. Details on shuttles to and from the airport and campus parking will appear here soon.